If you have ever wanted to trade your gift card for cash and encountered a glitch, or got very little value for your gift card, there is no need to worry. With TACIT EXCHANGE, you get to trade your gift card for the best rates in the market. Tacit Exchange is a leading gift card trading platform that boasts of fast payout, 24/7 customer support and tacit has a real-time gift card rate calculator.
BEST PLATFORM TO TRADE YOUR GIFTCARD AT HIGH RATE
This is very simple and short. TACIT EXCHANGE is the best platform to trade your gift cards at a high rate. They trade a wide range of gift cards and their customer service is premium quality
WHY YOU SHOULD CHOOSE TACIT EXCHANGE
High Rates
Tacit exchange gift card rates are simply unbeatable. You get full value for your money every time you trade with tacit exchange.
Instant Payment
Tacit exchange offers instant payment on every verified transaction. Tacit exchange ensure that you receive payment for your trade swiftly upon verification of your gift card.
Variety of gift cards
At Tacit Exchange, they take pride in the variety of gift cards we trade. We have a large number of gift cards while many other platforms offer just the major gameplayers. Tacit exchange give traders to trade in a wide range of gift cards including Amazon, American Express, iTunes, google play, visa, Walmart, footlocker, eBay and so many more varieties. You can find the full list of gift cards you can trade on www.tacitexchange..com.
Trusted and secure
Tacit exchange platform which you can find at http://www.tacitexchange.com is one of the leading trusted and secure gift card trading platforms currently available to the public. The software engineers worked out a secure system where all traders information are highly confidential and secure. Maintenance of this platform is of high priority at tacit exchange and multiple measures have been put in place to ensure that our traders are able to conduct their transactions safely without any hassles or worries.
HOW TO COMPLETE A TRADE ON TACIT EXCHANGE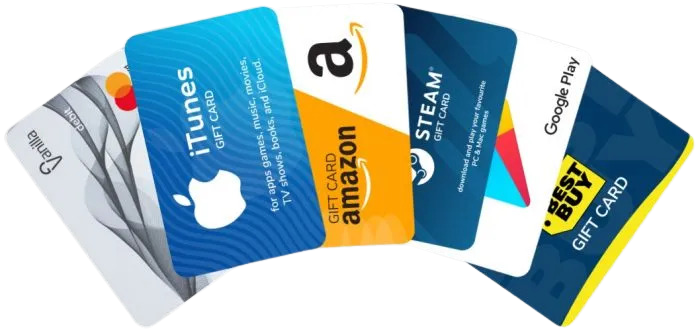 Create an Account
To use tacit exchange to trade gift cards, you need to create an account with them through http://www.tacitexchange.com. The registration process has been made very simple and seamless. All you need to sign up is your name, phone number, email, and password to protect your account. You will be required to verify your email address through a link sent to the email address you registered with. Upon completion, you can have access to the dashboard and initiate transactions.
Add your Bank Account
Upon access to your dashboard, it is necessary to add your local bank details of preference to your account so that you can easily receive payments upon successful transactions. As part of the processes put in place, you cannot initiate a transaction on the platform without adding your bank account details. Ensure that your bank details are all accurate because this is where you will receive payment upon successful transactions
Initiate a Trade
On the dashboard of your tacit exchange account, there exists a button with the description "Trade Cards". All you need to do is select which particular gift card you want to sell in the category and sub-category dropdowns. Enter the total amount and details of the gift card you want to trade, it would take a few minutes to verify, and upon successful verification, you would receive your cash.
Receive your cash
Once your trade has been verified and approved, your payment would be processed swiftly and you will receive your cash in the bank account that you have added to your Tacit exchange account.
You can decide to trade your gift cards hassle-free with Tacit Exchange today. The process is seamless and direct.