One of the hardest things currently is getting someone who would trade your gift card for you and give you cash. It is either they are unreasonable with the pricing or are trying to pull a fast one on you. Most people tend not to be able to get full value for their gift cards and hold on to them for a long time. Finding a reputable platform that will help you trade your gift card to cash seems to be the biggest problem with everybody holding gift cards and in need of cash. TACIT EXCHANGE is a leading platform that can trade your gift cards for cash at high rates and their payments are instant. They trade a very wide range of gift cards and are not focused on only the major gift card players.
VANILLA GIFT CARDS
The vanilla gift cards are gift cards formed from a combination of vanilla and visa in 1994. The collaboration birthed the vanilla gift card and it is a prepaid card that does not expire. The vanilla gift card ranges from $10 – $500. The vanilla gift card is available in physical card and the e-card. You can purchase the physical card at retail stores and the e-card from Vanilla's online website. You can always get a good rate for your gift cards at TACIT EXCHANGE.
WHAT IS THE RATE FOR A $100 VANILLA GIFT CARD?
The rate of a $100 vanilla card is somewhere around N350/$ on average. Just like you have in the foreign exchange market and the stock market, price tends to vary due to economic factors. To be able to get a real-time price of the vanilla gift card, we would be making use of the TACIT GIFT CARD RATE CALCULATOR
TACIT GIFT CARD RATE CALCULATOR
On https://www.tacitexchange.com/, the second section on the landing page features a gift card calculator that can help you ascertain the value of your gift card at real-time. With the help of the gift card rate calculator, you are in the know about how much your gift card is worth even before you initiate the trade.
HOW TO USE TACIT GIFT CARD RATE CALCULATOR
• Select a gift card name from the drop-down menu
• Select the gift card category from the drop-down menu
• Input the amount of your gift card
• Click calculate
• You will see the worth of your gift card in Naira on your screen
HOW TO TRADE YOUR VANILLA GIFT CARD ON TACIT EXCHANGE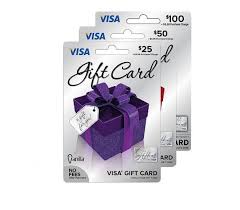 Tacit exchange has made it very easy and seamless to trade your vanilla gift card through their platform and receive cash in your local bank account swiftly. The processes involved in completing this transaction are:
• Create an account on tacit exchange web application i.e. http://www.tacitexchange.com. You only need to input your basic details which include your name, your email address, your phone number, and a password to protect your account details and credentials.
• Activate your account by confirmation through the link sent to your email address which you have registered with
• You proceed to login with your details and be directed to your dashboard specially curated to suit your user experience both on desktop and mobile devices.
• Add your local bank account details and ensure that it is correct before confirming it. This is where your cash will be sent to. Ensure that there is no error in your account details
• Proceed to initiate a trade by clicking on the "Trade Cards" button. This is where you select which card you intend to trade and for this specific scenario, you are going to be selecting vanilla.
• Add the amount of your gift card and the necessary details requested to confirm and validate the authenticity of your gift card.
• Your gift card is successfully confirmed and your payment is processed within a few minutes
• You will receive your cash in your local bank which you have added shortly
Tacit Exchange is fast and reliable. Payments are instant, we operate a 24/7 customer service outlet and your details are safe and secure in our care. We also pose the leading trade rates in West Africa